NASHVILLE (CelebrityAccess) – Merck Mercuriadis's Hipgnosis Songs Fund has acquired a music catalog from Michael Knox, an American music producer best known for discovering and producing American country music singer Jason Aldean.
Hipgnosis has acquired 100% of Knox's producer royalties for the catalog which will include all of Jason Aldean's recordings for the duration of his agreement with the Broken Bow Records label including his brand new album due for release later this year.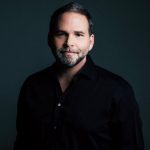 Knox, who is currently the Senior-Vice President of peermusic Nashville and previously served as an executive at Warner Chappell Music, has produced eight albums for Aldean, four of which consecutively reached No.1 on the Billboard Top 200 Albums Chart.
Merck Mercuriadis, Founder of The Family (Music) Limited and Hipgnosis Songs Fund Limited, said:  "Jason Aldean, as recognized by the Academy of Country Music, is undoubtedly country music's most important artist of the last 15 years. Behind him stands Michael Knox who is arguably the best 'record man' in Nashville with the responsibility of identifying great songs and producing great recordings. Theirs is a relationship that has not been seen since the days of George Jones and Billy Sherrill, and it's an honor to welcome Michael into the Hipgnosis family. We are very excited to work with Michael, Jason, Jason's management team, the peermusic team and Broken Bow."
Knox added: "I am excited to be a part of the Hipgnosis movement. Merck has shown a lot of excitement and appreciation for my 20 years of hard work. It's difficult letting go of something I love so much but finding someone as passionate about music as I am, made this transition a lot easier."
Aldean said: "Michael is like a brother to me. He always believed in me as an artist when nobody else did and you can't put a price tag on that. He has taught me a lot in this business and I wouldn't have had the career I have had without him."
Over the course of the past year, Hipgnosis has acquired stakes in song catalogs of Tricky Stewart (Rihanna, Beyoncé), TMS (Jess Glynne, Little Mix), The-Dream (Justin Bieber, Rihanna), Poo Bear (Chris Brown, Justin Bieber), Giorgio Tuinfort (David Guetta), Teddy Geiger (Shawn Mendes), Itaal Shur (Santana), Bernard Edwards (Chic), and Brittany Hazzard, aka Starrah. The company also recently bought up rights to No.1 songs such as "Yeah" by Usher, "Check On It" by Beyoncé, "We Belong Together" by Mariah Carey and "Be Without You" by Mary J. Blige.