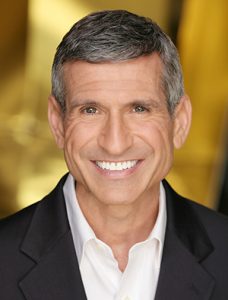 LOS ANGELES (CelebrityAccess) — After just about a year on the job, Adam Friedman, President of Banc of California Stadium Entertainment, will step back from his formal role with the organization.
According to the Orange County Register, Friedman will continue to with BOCSE Group in a consulting capacity.
Los Angeles Football Club co-owner and president Tom Penn told the OC Register that the organization does not plan to conduct a search for a replacement for Friedman, following his exit.
"The BOCSE group will continue to function as they do and we'll do it within the larger fold of LAFC and our stadium operations," Penn said.
Friedman joined Banc Of California Stadium in May 2018 to oversee the entertainment division, which manages events at the stadium and coordinates with the University of Southern California and the Office of Exposition Park Management.
During his brief tenure at the 23,000-capacity stadium, Friedman oversaw concerts and events that included the two-day  Rolling Loud music festival. Upcoming concerts include Mumford & Sons, the original Misfits and Iron Maiden.
Before he joined the stadium, Friedman served as an executive vice president at the House of Blues and did a five-year stint as CEO of Nederlander Concerts.