MADISON, Wis. (CelebrityAccess) Frank Production venue The Sylvee in Madison, Wis., was the site of a near-theft Friday evening.
Two men were arrested at the venue after claiming to work there and attempting to steal items, according to the Madison Police Department. They even apparently poured themselves drinks at the bar. An employee who didn't think they belonged there called police officers to the scene, according to WKOW-TV News.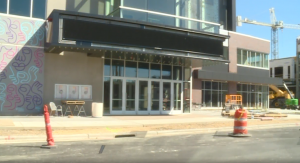 When police arrived, they found the suspects, one wearing a stolen woman's Sylvee T-shirt, with electronics and other items belonging to either the venue or to a construction company that is currently working at The Sylvee.
The two men were arrested for burglary and taken to Dane County Jail, according to police.