NEW YORK (CelebrityAccess) Satisfi Labs, an AI-powered Knowledge Management Platform, has announced it has completed a new round of funding led by Major League Baseball with participation from Red Light Management.
The investments bring Satswifi Labs' total funding to more than $6 million and will help develop the company's immersion into sports, entertainment and tourism.
Satisfi Lab's technology would, through accessing a venue or festival's website or app, provide a customer the ability to buy a ticket, order food or beverage from his or her seat, find the best parking space or the nearest restroom, and even have merch delivered to a home address.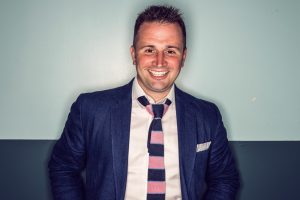 "This is a milestone for Satisfi Labs, and having MLB, our long term client, as the lead investor is an honor," said Don White, CEO and Co-Founder of Satisfi Labs. "We are grateful for our committed group of strategic partners who believe in our mission and are helping us build a better solution for customer engagement. The integration of AI and superior technology is integral for venues and live events to create valuable and successful interactions with guests. We are ecstatic with the positive responses our investors, partners, and guests continue to show for our platform."
"MLB is excited to deepen our partnership with Satisfi Labs," said Chad Evans, MLB Senior Vice President, Product Development."Its industry leading capabilities in conversational interfaces, voice, and machine learning can help power the next generation of innovative fan experiences. We are looking forward to working with our Clubs to explore new opportunities with Satisfi Labs this year and beyond."
"Satisfi Labs' AI platform has enabled the music and entertainment industry to provide unprecedented customer service to our guests that was previously impossible to provide. Its platform teaches us critical information about our fans, while accurately answering their questions in real time. This data allows us to cater to all our fans needs including enabling ticketing and selling of merchandise, food and beverage in an easy and user friendly way across venues, festivals and events worldwide." Jason Weinstock, Red Light Management Executive Vice President.