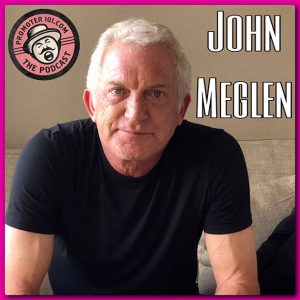 You wanted him, we got him: now on The Promoter 101 The Podcast we feature the President of Concerts West John Meglen, who returns for the second chapter of his amazing story.
John first sat down with us in Episode #35, (Link to the first interview: https://is.gd/OrwY5j ) and he returns to talk about his success in the global touring world, his role in creating the modern-day Las Vegas residency, The Rolling Stones US Summer Tour, and his Partnership with Paul Gongaware, and his Philosophy of business.
A War Story with Germany's C2 Concerts' Christian Doll.
Direct Link:  https://is.gd/0ogxDF
Email Dan + Luke: steiny@promoter101.net
Spotify: https://is.gd/T5SPEC
Tweet the Guys: https://twitter.com/Promoters101
Tweet Dan: https://twitter.com/TheJew
Tweet Luke: https://twitter.com/wlukepierce
Follow us on iHeartRadio: https://www.iheart.com/podcast/promoter101-29260148/
Follow us on Instagram: https://www.instagram.com/steinypromoter101/
Facebook: https://www.facebook.com/promoter101
Soundcloud: https://soundcloud.com/promoter101
Website: http://www.promoter101.net/
itunes: https://itunes.apple.com/us/podcast/promoter101/id1163910658?mt=2
Google Music: https://is.gd/onEmSt
Stitcher: http://www.stitcher.com/podcast/promoter101?refid=stpr
Tumbler: http://promoter101.tumblr.com/
Spreaker: https://www.spreaker.com/user/promoter101
YouTube: https://www.youtube.com/promoter101
LinkedIn: https://www.linkedin.com/company/promoter101