MILWAUKEE (CelebrityAccess) The American Family Insurance Amphitheatre  – the main stage of the city's Summerfest – is preparing for a second phase of construction that will make it practically unrecognizable.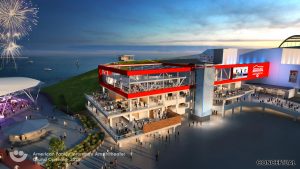 The shed formerly known as the Marcus Amphitheater opened in 1984 with a concert by Huey Lewis & The News – a harrowing tale that former Summerfest chief Bo Black would recall as one of the scariest days in her career. The mulitplatinum album Sports was at the top of the charts, and 25,000 people tried to fit themselves (many by climbing fences) into a space that accommodated 15,000. Two years later, seats were still being installed the day before the Beach Boys played.
Over the years, the shed has hosted everybody from The Rolling Stones to Kenny Chesney and this year's event, which covers late June and early July, the shed will host acts like Jason Aldean, Zac Brown Band and Ozzy Osbourne. The $50 million renovation will be completed by 2020.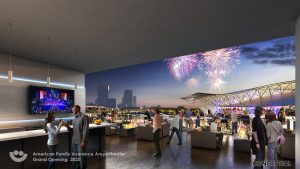 "It's being built as we speak in two phases," Milwaukee World Festival President and CEO Don Smiley told CelebrityAccess. "We raised the roof from 39 feet to 64 feet over the stage. We're building a completely new modular stage that can be configured in any way, shape or form that the artist chooses. We have, in phase one, completely rebuilt the 19 dressing rooms, a complete new loading doc are and, in phase two, we'll focus on patron amenities and hospitality amenities, restrooms, bars, restaurants, new seating for the entire amphitheatre. So it will substantially be a new building.
Smiley agreed that the amphitheatre will not look anything like it does today when everything is finished.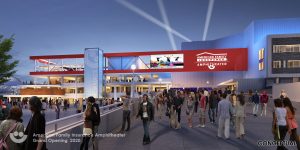 "There are going to be some things in the inner workings of the amphitheatre that will be the same but all of the customer-facing amenities will be new," he said. "It will look like a new building when you walk into it. The entire fascia of the building be brand new as well."
Considering the history, Smiley has not heard of anyone wanting to preserve it for historic reasons.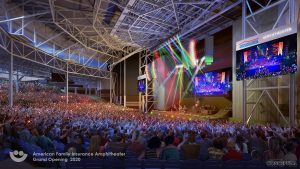 "I haven't heard that at all. The building was 32 years old which means restrooms are old. Everything about it was old and it needed to be improved. I haven't heard anybody complain that we're improving the building."