NASHVILLE  (CelebrityAccess) Bob Romeo would be the first to admit that it's impossible to summarize 65 years of promoting concerts but he tried. Romeo is in the middle of a family business, having bought a company from his father, Don Romeo, he handed over the day-to-day workings of it to his sister, Fran, and will be passing it along to the hands of his extraordinarily accomplished and well-respected kids, RJ Romeo and Michelle Romeo.
Below is the second part of an interview with Bob, who took his dad's career, building an empire in the fair/festival concert business and, along the way, heading the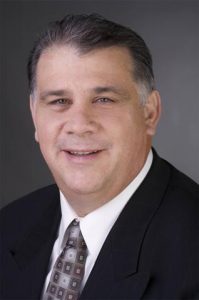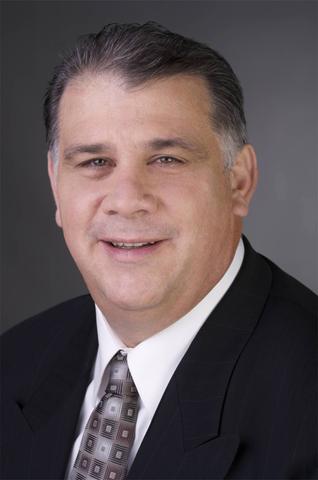 Academy of Country Music for about a dozen years, taking it to Vegas and Dallas despite some consternation.
Part 1 available here
What do you focus on at Romeo Entertainment Group?
I focus on some of the key clients. For example, on a conference call yesterday about this mobile app I'm trying to deal with, on a bigger picture for the whole company. I focus on a lot of the strategic things now more than the day-to-day buying. I do that for about three or four of the major accounts but now my focus is about how to grow the company in other ways and what legal issues we should be anticipating.
I think that's a great place to be. History has shaped a lot of that. I think that puts us in a great position.
So Fran is more of the day-to-day.
Yeah, Fran is really the day to day and RJ, my son, and daughter Michelle and April Romeo, my daughter in law. They're the day-to-day.
The day of handing an act a check is gone. Now you have big money, handling settlements, state income tax, I don't even know how anybody in this business functions if they don't have an accounting department. When I started with my father, none of that ever existed.
 Now it's just a lot of work behind the scenes, just getting certificates of insurance.
 How many accounts do you have?
 Oh boy. I think we're doing 800 shows a year. Cheyenne is a 9-day event. So you might have 150 clients but when you add all the show days up, almost all of our clients are multiple day shows.
Do you handle midways?
No, never ventured into that. I think that's a whole different area. I was just talking to my son about this the other day. He was asking about grandpa and his philosophy of the business. I said, you know, RJ, a lot of that philosophy was based on those relationships and building the business off of that. In today's competitive market you're fighting with agents, you're fighting to get that act. I just try to remind my people that you won't win every fight but we have to take a positive spin. Just grow the relationships with agents you work with. At the end of the day, that's all you have.
If the business stopped tomorrow, Rod Essig is a dear friend, Lance Roberts, and Nick Meinema are also long-time friends.
Man, I love Nick.
Oh, he's a hustler ain't he? Hey Nick, go! He's my Post Malone.
Nick's done a great job building that agency. There are a lot of great players in this town. Did you ever think that rock agencies would take the place of Nashville? Nick's agency isn't necessarily known as a country agency but as a rock agency. Look at the rock acts that are represented out of Nashville. A lot of changes have come out of the music business and I think Nashville has become a melting pot.
So do you feel like the corporate world is encroaching in on your market?
Listen. I was part of consolidation in 1999, 2000 when I sold to TBA. It was interesting. I think we got sidetracked because 9/11 hit and we were ready to make some other purchases when that happened. Back then, TBA's big success was a lot of corporate business. Well, that just stopped with 9/11. Vegas basically closed down. Planes weren't flying for weeks.
In my short term thinking, if there was one thing that changed the way we did business, it was 9/11. It showed that we were vulnerable. It rang the bell, again, that you need to be diligent and worry about the safety of the artists and the patrons that come to the fairs.
We're reaching the point where we have to tell our clients that we have to have an internet line. On big shows, like in Cheyenne, my cell phone won't work because the cell towers are overloaded and I can't get data. Now it's becoming very important to get that data. If you want to protect your customers, I need to have access to real-time weather. We need to monitor wind speed, lightning strikes.
It ain't about rain insurance anymore. It's about wind, lightning. I've seen acts play in the rain but when lightning comes, we're entering a different realm.
If, at the end of the day, fans feel uncomfortable coming to concerts, then I guess we're out of the business.
You were at the ACMs for a dozen years. Did you manage your other business at the same time?
Well, I relied a lot at that point on Fran. She became president of the company. And RJ and Michelle and my staff. They pretty much ran the business. The only thing I kept a thumb on was the North Dakota State Fair and Cheyenne. About three or four events that I did for 30-some years. When I took the job at the Academy, everybody knew I came from the talent buying end of it. We disclosed that there would a small handful of accounts that I would work on. And I would never grow that business, I would never solicit new business, which I never did.
I just maintained those family accounts that I've worked with for 30 years. It never really got in the way.
Let's talk about the ACMs. You obviously had a big impact on it.
When it came to the ACMs I think we were able to merge a little bit with our background in fairs/festivals. When we went to Vegas, we started selling out the show right away. So we moved from Mandalay Bay to MGM and we were afraid because we didn't think we could sell 12,000 tickets. So we went to Mandalay Bay, sold out for three years, and then Mark Prows said they needed to move the show to MGM.
I said, "Mark, can I sell that many tickets?" He said, "You can sell that many tickets."
Well, we did and it became obvious to me that Vegas was a great home for the Academy. And then when I saw that we could sell that show out, well the next question was "How can I accommodate more fans"?
Everybody wanted to say, we're selling the show out. We're happy. No! No! Let's try to embrace more people. I think the first act we did this with was Sugarland. We remoted three times to the Mandalay Bay. I'll never forget sitting with Rac Clark and our friends at dick clark productions and it was, to me, so important, that I wanted the people at home to see that this was live.
I'll never forget. I said, Rac, you've got to help me. We came up with the concept that we would put Reba in a car with Blake and we had Brad Garrett drive them over to Mandalay Bay so that the fans on TV could see Reba and Blake left the MGM and went to another facility with another 8,000 people. And I think that worked. People didn't know if that would translate on TV and I'm, like, guys, it will. We just need the customers at home visually see it.
That was important. I wanted to show the world that country music was viable. And I think we showed it by selling out the two biggest facilities in Las Vegas.
It's the same reason why we pushed for Dallas, and it wasn't for my ego. I just wanted to show the world that country music was alive and growing and well. I was never afraid to take on a challenge to sell 75,000 tickets and I thought Texas was the right place and the 50th anniversary was the right place to do that.
I think it was a dream – not that the ACMs did it, or Bob Romeo did it but, wow, that country music is alive and well.
But considering that the ACM ratings decline, as all award shows are facing, they still clean the clock of other shows, right?
Well, the Grammys are still the number one rated and the AMAs aren't doing that well. I think when you look at the TV business and the award shows, is not some declining numbers expected? In the early days you had three networks and now you have 360 competing for your eyeballs? 
My kids don't even have cable or a telephone. They have a cell phone and they get their TV through Hulu. I think people today want to see stuff on demand. I think the challenge in the award show business for that model is an inherent conflict. It's unbelievable that we spend a huge, huge dollar amount to pull a stadium show off in Dallas, with almost17 million viewers, and the network was happy and the show aired one time.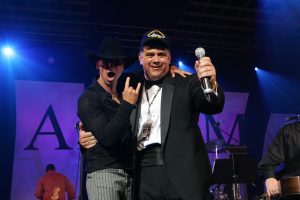 One time.
We spent tens of millions of dollars to create this property and it aired one time. I had people emailing me at the Academy that thought I was the biggest idiot in the world. I missed the show, where can I see it? Well, you can't.
Are you going to re-air it? No. So you put this show on for one time and nobody else can ever see it! Well, I guess! I felt like I was just a meddling idiot.
But sometimes, you just have to pull your head up and listen to what people say. You don't have to come up with all the answers. Just listen to what the fans have to say and they're saying "We want to see this but we can't." and that's proposing a challenge to how you can take some of these live events and be able to stream them.
Can you tell us about how you killed Arnold the pig from Green Acres?
Where did you hear about Arnold the Pig? Where did you hear about that? Who would have? Ugh. Yeah, there's an Arnold the pig story. Ha!
That's funny. I was 16 years old. I was in Omaha and working as a stagehand. Just starting out. During the summer we would have an outdoor kid's show. You're talking 20,000 people a night, seven nights. So, like I said, we did a lot of variety acts. We did the dancing bear and the death motorcycles and the trapeze act and the high-flying act. So we would always have a celebrity host. One year it was Debbie Boone, one year it was Bobby Goldsboro. Well, this year it was Pat Buttram from Green Acres. So Pat – Mr. Haney – his friend was Arnold the pig.
So here we are. Pat's a big guy and he's drinking and I'm sweating, and the guy can't remember crap. So he's writing on his hand who he had to announce. So he walks out, "Ladies and gentlemen what do you think of, you know, the wrestling bear? And let's please welcome our next act .. the Flying W…" and he pulled out his hand to read the name and the ink ran so he couldn't say Wallendas so he said, "The people who fly in a trapeze, OK?"
So they go on and he comes back out. "I want to thank all you kids for coming but before I leave I want to introduce a special friend I brought all the way here from Hooterville. Let's give a big welcome to Arnold the pig!"
Well, there are 20,000 people there, half are kids under the age of 8, and they're screamin' and hollerin'.
I'm 16 years old. I have the pig on a leash. He walks to the backstage and I hand the leash to him but when the spotlights hit the pig, he squealed and ran off the front of the stage. Boom!
Right into the orchestra pit. Fell right on the drummer. And you hear the drummer going, "Holy Shit!
And the drums are crashing. My father is looking at me. "What the hell happened?"
"I dunno! I handed the guy the pig, the pig ran off the stage and killed himself."
My father is screaming. "You're going to find another pig!"
So here I am in my Delta 88 Oldsmobile driving through the rural areas of Omaha, knock on farmers' doors. "Hey does anyone have a little white pig?"
I found one, put it in the car and it climbed onto the back of my dash. I'm driving down the middle of Omaha, Nebraska, with this little pig. People are looking at me like I have five heads.
So I found a new Arnold the pig but I killed the original Arnold.
Hey, I didn't kill it! It committed suicide.