LONDON (CelebrityAccess) – Transport for London (TFL) has announced that it will be removing a series of controversial advertisements proclaiming Michael Jackson's innocence from circulation on their buses and bus stops.
Supporters of Jackson crowdfunded the money needed for the advertisements in the wake of Dan Reed's controversial Leaving Neverland documentary, however, the London travel organization has been facing calls to take down the advertisements since they first began appearing around the city last week.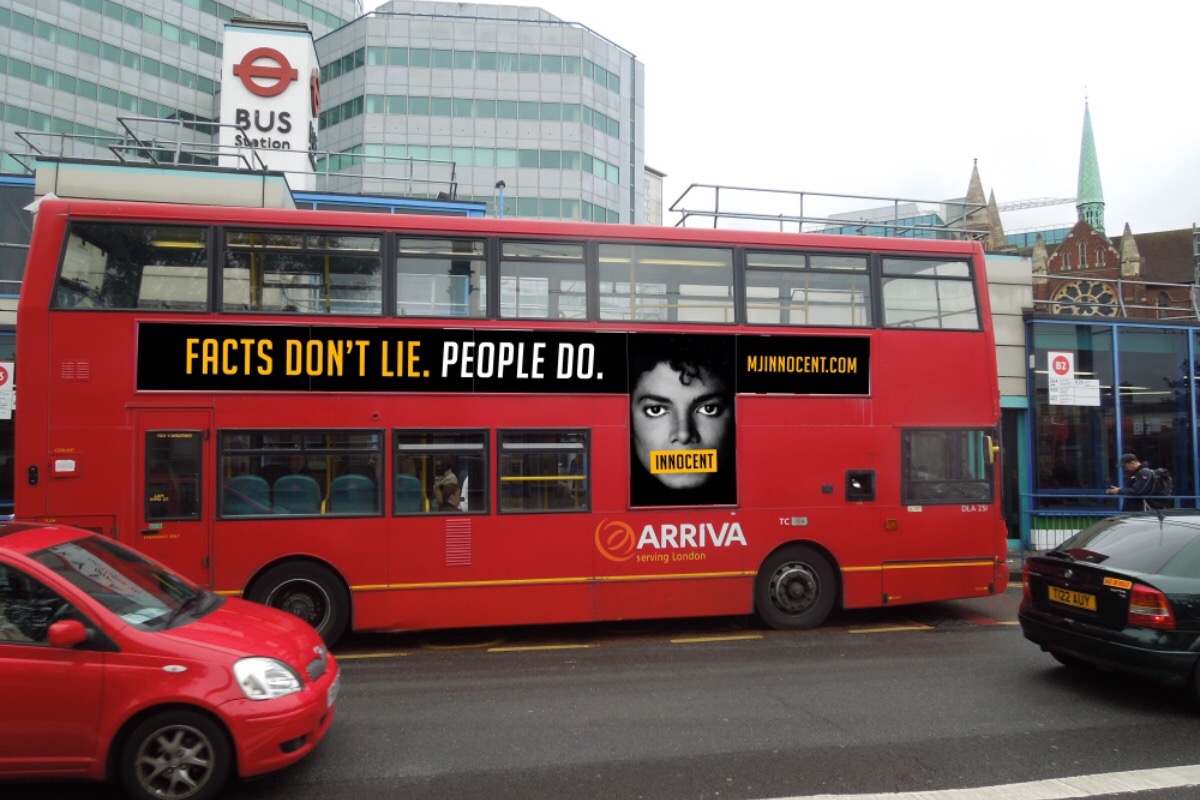 The documentary, which contains graphic and disturbing testimonies from two men, Wade Robson and James Safechuck, alleges that Jackson sexually abused them as young boys.
The Michael Jackson estate and his family have denied the allegations and claim the documentary is simply 'not true'. Jackson's estate is suing HBO for $100 million in connection to the doc.