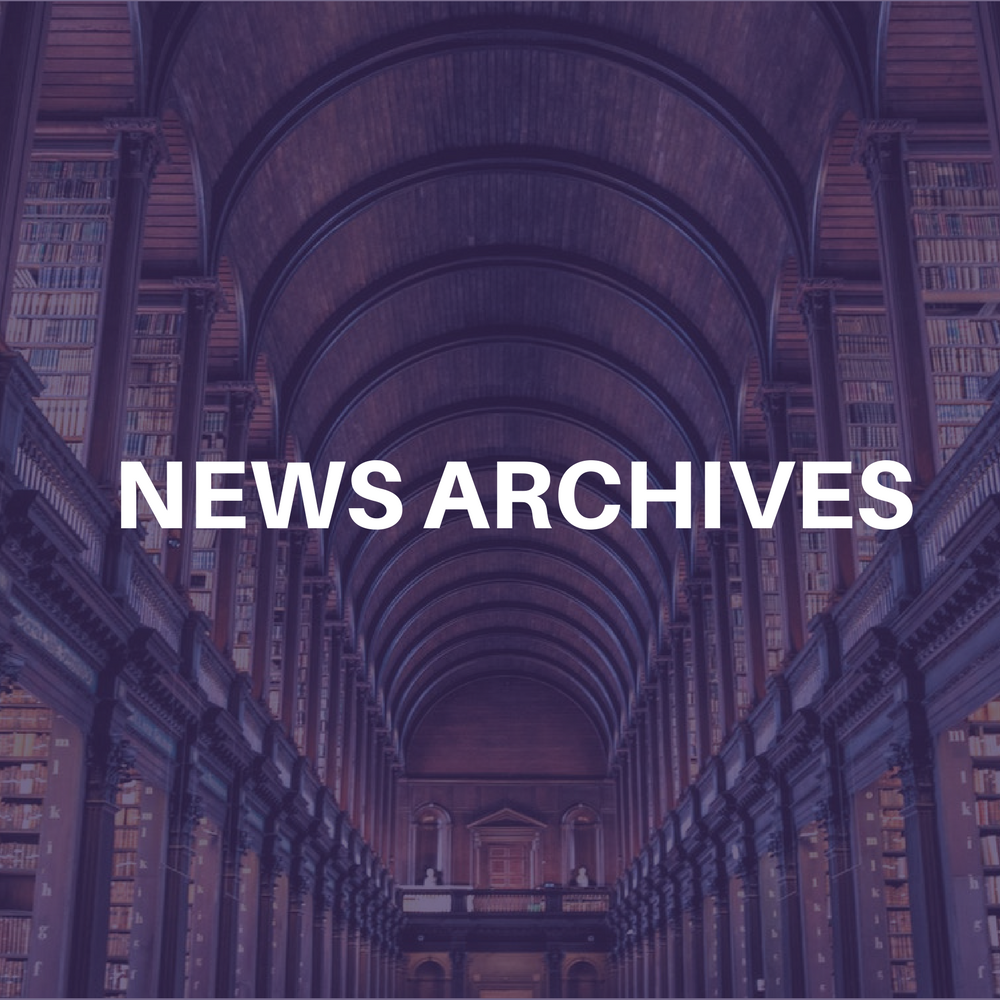 Universal Music Group (UMG), the world's largest music company, again surpassed its own history-making record this week by achieving the largest single-week current album market share ever, 41.53% for the week-ending June, 2, 2002, further contributing to its remarkable year-to-date leadership position which now stands at 29.07%, according to SoundScan. UMG previously posted the highest weekly market share ever for the week ending November 5, 2000 at 37.52%.
Significantly contributing to UMG's success are two labels with the highest individual market shares in the industry: Island Def Jam Music Group, with year-to-date current album market share of 9.35%, and Interscope Geffen A&M Records, with a year-to-date current album market share of 8.53%.
"UMG is having a tremendous year marked by outstanding performances and top-selling albums from an exciting roster of artists from all of our labels. These albums are also crossing borders worldwide," commented Doug Morris, Chairman and Chief Executive Officer, Universal Music Group. "I credit our brilliant division heads and their talented hard-working teams for these impressive achievements."
Fueling UMG's dominant market share this week is Aftermath/Interscope's release of Eminem's much-anticipated album The Eminem Show, which had a 10-day total sales of 1.6 million units and topped the charts.
UMG also held 6 of the top 10 albums in this week's Top Current Album chart, according to SoundScan: Eminem The Eminem Show (Aftermath/Interscope); Ashanti Ashanti (Murder Inc./Island Def Jam Music Group); Cam'ron Come Home With Me (Roc-A-Fella); Sheryl Crow C'mon, C'mon (A&M Records); NOW That's What I Call Music 9 (Universal Music Enterprises); and Musiq Juslisen (Def Soul/Island Def Jam Music Group). UMG also claimed 14 of the top 30 albums with the additional titles of Big Tymers Hood Rich (Cash Money/Universal); O Brother, Where Art Thou? Soundtrack (Lost Highway); Weezer Maladroit (Geffen); Vanessa Carlton Be Not Nobody (A&M Records); Puddle of Mudd Come Clean (Flawless/Geffen); No Doubt Rock Steady (Interscope); Nickelback Silver Side Up (Roadrunner/Island Def Jam Music Group); and Boxcar Racer Boxcar Racer (MCA).
UMG has held either the No. 1 or No. 2 positions on the Billboard 200 chart 77% of the year to date.
"We've reached this record high market share because of our ongoing dedication to the development of our artists and their music. Putting artistry first will always be our priority," added Jim Urie, President, Universal Music and Video Distribution.
This week's record-breaking achievement builds upon the ongoing success of UMG in 2002. Earlier this Spring, UMG had an impressive 7 of the top 10 albums in the Top Current Album chart for week-ending April 7, 2002. This milestone was led by Ashanti's self-titled album Ashanti (Murder Inc./Island Def Jam Music Group), which debuted at the top spots on both the Top Current Album and the Top R&B Album charts and became the highest sales debut by a first-time female artist ever. Universal Music and Video Distribution was also named Distributor of the Year by the National Association of Recording Merchandisers (NARM) for the second year in a row.
The second half of the year will be more impressive with releases from Bon Jovi, Diana Krall, DMX, Dr. Dre, Eminem (8 Mile Soundtrack), Eve, Godsmack, India.Arie, Jay-Z, Lee Ann Womack, Nelly, Paulina Rubio, Shania Twain, Shaggy, Tupac Shakur, and U2 (Greatest Hits Album) among many others.
Universal Music Group consists of record labels Decca Record Company, Deutsche Grammophon, Interscope Geffen A&M Records, Island Def Jam Music Group, Lost Highway Records, MCA Nashville, MCA Records, Mercury Records, Motown Records, Philips, Polydor, Universal Records, and Verve Music Group as well as a multitude of record labels owned or distributed by its record company subsidiaries around the world.
Listen.com Licenses TVT's Rhapsody Digital Music Subscription Service
Listen.com has
signed a content licensing agreement with TVT Records, the #1 independent label in the United States, according to Billboard and Soundscan, for its Rhapsody digital music subscription service. Listen.com's agreement with TVT Records will expand the range of music available to music fans through Rhapsody, adding music from a number of popular artists, including Naughty By Nature, Default, Nine Inch Nails, Sevendust, XTC, Underworld, and C.M.C. featuring Ja Rule. Naughty By Nature's "Iicons" album and Default's "The Fallout" album currently hold the #1 and #2 spots on the Billboard Top Independent Album Chart, and are #52 and #56 respectively on the Billboard Top 200.
"TVT recognized early on that digital music can help us build stronger relationships with our fans," said Steve Gottlieb, founder and President, TVT Records. "Services like Rhapsody are helping deliver on digital music's early promise. We're glad to be working with Listen.com, and pleased to be giving fans another exciting channel for hearing our artists' music."
Rhapsody gives music fans unlimited access to one of the world's largest libraries of legally available digital music, spanning more than 150,000 tracks from many of the world's best known recording artists. Rhapsody is the only service to offer consumers legal access to music from four of the five major music companies, including BMG, EMI Recorded Music, Sony Music Entertainment and Warner Music Group. Listen.com has also signed licensing agreements with more than 50 independent labels.
"Since Rhapsody's launch last year, Listen has continued to license music from the best independent labels for Rhapsody," said Sean Ryan, chief executive officer, Listen.com. "Adding TVT's music will enable us to satisfy Rhapsody subscribers with a much more diverse mix of music, and we're excited that Rhapsody subscribers can now enjoy listening to songs from TVT's top-selling artists."
DataPlay Finalizes Agreement With BMG
DataPlay, Incorporated, developer
of the new portable music format, has finalized an agreement with BMG to make releases from some of the industry's top-selling artists available on pre-recorded DataPlay digital media. As a result of the deal, BMG's Arista Records will release albums from best-selling artists such as Pink, Sarah McLachlan, Outkast, Usher and Adema on DataPlay digital media.
DataPlay music players and digital media are scheduled for retail introduction this summer at which time consumers can expect to purchase pre-recorded music by Arista Records artists. Universal Music, EMI and Zomba Recording Corporation have also announced plans to make their best selling artists available on DataPlay.
"DataPlay is an innovative and secure way to expose our artists, their music and more to their fans in an affordable and highly portable fashion," said Jordan Katz, Sr. Vice President Sales of Arista Records. "Retail is looking for quality artists for this summer's launch and Arista is proud to be a key ingredient."
About the size of a quarter, DataPlay digital media are single-sided 250MB and double-sided 500MB micro-optical discs that support both user-recorded and secure pre-recorded content. One DataPlay digital media can hold over 11 hours of CD-quality music, hundreds of high-resolution photographs or dozens of games.
"DataPlay lets consumers enjoy their favorite Arista artists on a new universal format," said Pat Quigley, Chief Marketing Officer of DataPlay. "With the support of BMG and leading retailers, DataPlay will play a major role in how the music of America's favorite artists is listened to, recorded and purchased."
In addition to its content agreements with leading music labels, DataPlay has deals in place with device manufacturers Samsung, Toshiba, Evolution, Digisette, MPMan, iRiver and Pretec in addition to others.
Palm Pictures Restructures Music Division
Effective immediately, Palm Pictures has restructured its music division. As a result, nine staffers were pink-slipped on June 7. A music division staff of 22 remains.
Mike Bone, Palm's Head of Music, said, "This restructuring reflects the reality of the music industry today, and repositions Palm as a leaner, tighter team going forward."
Palm Pictures was founded in 1998 by industry veteran and innovator Chris Blackwell, and delivers entertainment on DVD, CD and on the Internet. Its imprints include Palm, groove label Quango and trip-hop, world fusion label Axiom.
Senator Joseph Lieberman Applauds BMG
BMG Music's decision
to add detailed content ratings to its parental advisory labels, has received positive attention from Senator Joseph Lieberman (D-Conn.).
"This is a marked improvement over the vague, one-size-fits-all warning labels the industry now uses," said the senator, who urged the RIAA to "focus on the inadequacy of their system and make similar changes."
RIAA Chairman Hilary Rosen commented: "Companies are free to supplement the program as they choose with other information. Content descriptors are not a part of the guidelines."
BMG will place new advisory stickers on certain albums, specifying whether they have violent content, sexual content, strong language or some combination of the three. The new policy will go into effect with the July 31 release of rapper Lady May's May Day record. The warning sticker will read, "Strong Language/Sexual Content."
Guest House Live Offers Music In The Making From Emerging Artists
Music fans now
have a lunch hour alternative to Muzak: a free live show or recent performance from an up and coming undiscovered artist. By logging on to http://www.music4lunch.com/, a new music program created by The Guest House Live – a live Internet venue based in suburban Atlanta, Monday through Friday; Noon – 2 pm EDT, web viewers can hear and see great live music in just about any genre including: jazz, pop, R&B, Americana, rock, alternative, country, hip hop, gospel or experimental — all free.
The Guest House Live (TGHL) is a new music concept where emerging artists live their lives under the eyes of streaming Web cameras that allow site visitors to see what's involved in making and recording their music. TGHL is home to two recording studios, a performance venue, a rehearsal space and three record labels. Concerts are performed and recorded regularly and posted in the site's Library. By typing in the URL WWW.MUSIC4LUNCH.COM you are redirected to TGHL's site (http://www.theguesthouselive.com/). From there, site visitors can see a live show in the living room or visit the library and choose an audio/video clip by artist, genre or house picks.
A half dozen musicians of all musical genres, many of whom are working on or releasing albums, come and go to this two-story house every day. They are joined by a host of touring musicians and other emerging artists who have been identified by TGHL staff as having great chops or great potential.
A calendar of upcoming concerts, rehearsals and sessions is posted on the site. After the show, visitors can find new video/audio clips in the library. Eden, an Atlanta-based alternative rock band recently performed their original song "Hand Me Downs" (link from the Guest House Library) Hand Me Downs-Eden3.asx. From anywhere, the public can watch emerging artists become legends — all free. Viewers are encouraged to support artists and TGHL by buying their CD's in the eStore and can send artists fan email directly through the site.
"This is an uncommon view of breaking artists and their process of making music," says Steve Kirschner, founder of The Guest House Live. "It's a look into a world of limited access … Artists recording in the studio, working out harmonies or just being themselves; it's all real and unstaged."
Musicians Cheer Return of Web Site
NEW YORK (AP) — Folk singer David Grossman's lifestyle and the term "rock star" aren't typically uttered in the same sentence.
Though the 36-year-old musician from Arizona plays hundreds of gigs a year, most are in small bars and coffee shops — he once even played to "a few barbers and their customers" in a hair salon.
So it's no surprise Grossman differs radically on free music downloads from the Metallicas and Dr. Dres of the world, who have fought it in and out of court as sales-damaging copyright infringement.
Grossman is one of thousands of musicians cheering the return of Garageband.com, a Web site that showcases songs of up-and-coming and going-nowhere acts through free downloads and streaming, peer reviews and rankings.
The site, launched with industry heavyweights like Beatles producer George Martin and Talking Heads member Jerry Harrison as consultants in 1999, went offline in February after failing to meet operating expenses.
Tom Zito, a former Washington Post music critic who helped found Garageband Records, hoped to resurrect the site with a distribution deal to put Garageband albums in stores, but that never materialized.
Finally, some of the site's users and employees scraped together enough money to bring it back online.
The site's return last month is welcome news to Grossman and the tens of thousands of his peers whose music can be found on it. Besides providing information about how to buy his CDs, it helps Grossman land gigs by bringing his music to the attention of club owners and party planners who prowl the Net looking for local entertainers. Someone who heard his songs on Garageband even e-mailed to tell him he had a fan club — in Norway.
"The people who are complaining about (free downloads), they're backward," Grossman said. "They would see the wheel as a threat, and say 'What's going to happen to sandal companies when the wheel comes out?' I think (the Internet) is a huge opportunity for artists."
Though sites like Garageband are popular with indie musicians, turning a profit off of the obscure music has proven elusive.
The Internet Underground Music Archive was nearly derailed last year before the online music company Vitaminic acquired it.
"(IUMA.com) was sort of on the verge of breaking even" when cutbacks from EMusic forced it to turn away new acts in February 2001, said IUMA founder Jeff Patterson.
Part of the problem is that Web surfers eager to hear unknown acts don't necessarily buy their CDs.
Record sales were "a very small percentage of our revenue," Patterson said. "I'd guess less than 100 units a month."
CD Baby, a small company in Portland, Ore., which sells discs only on the Internet, handles record sales for both IUMA and Garageband.com. And though CD Baby bills itself as the second-largest online seller of independent music after Amazon.com, its success has been modest.
The company's revenue has increased consistently, from $100,000 in 1999 to $1.4 million in 2001, according to vice president John Steup. It has turned a profit since 1997 when founder Derek Sivers would bike to the post office with a backpack full of discs.
CD Baby lets the artists set the price for their record, including those sold through Garageband. Typically, the bands sell discs for about $10-$12. CD Baby keeps $4 per CD sold, and the band keeps the rest. The artists don't sign any contracts so they are free to sell their discs anywhere else they want.
CD Baby says that in a record deal with a major label, musicians only make $1-$2 per disc.
Clearly, record sales alone won't keep operations like Garageband and IUMA afloat, so the sites are searching for new ways to make money. Much of IUMA's revenue came from concerts featuring the site's most popular acts, said Patterson, adding that IUMA is also considering charging users to download songs but would leave the decision to the individual bands.
Garageband plans to continue permitting free uploads and downloads, but also is planning for-pay services for musicians, said Patrick Koppula, spokesman for the company's new owners. They're still determining what exactly the services will be, he said, but he categorized them as "information, advice, opportunities within the Web site" to help musicians advance their careers.
Gone will be the lucrative recording contracts — originally worth $250,000, but later reduced to $5,000 — that Garageband once awarded.
"We're trying to move the business forward in a much less capital intensive way," Koppula said.
Analysts were once optimistic about sites like Garageband, but after the dot-com bust the chances they can make money is still regarded with some wariness.
"What percentage (of site visitors) are willing to pay? I think it's pretty small," said Melanie Posey, an analyst with International Data Corp.
In any event, the musicians strumming away in bars and garages are more than happy to continue posting songs for free.
"I guess if they really like me, they're going to come back for more," said Jennie DeVoe, an Indiana singer with songs on Garageband. "How I'll look at (free downloads) farther down the road, who knows."
Michael Jackson, Sony Feud Over Sales
NEW YORK (AP) — When
Michael Jackson's "Invincible" was released last fall, it was accompanied by all the hype and hoopla expected for a Jackson project.
There were the 30th anniversary tribute concerts to himself, an all-star video for the first single, "You Rock My World," and a No. 1 debut on the charts.
But soon after its release, "Invincible" became invisible. Eight months later, the album has dropped off the charts, produced just one video and sold just 2 million copies in the United States — great sales for many stars but disappointing for the King of Pop.
That evaporation of an album by one of the best-selling artists ever has led to an ugly battle between Jackson and his longtime label, Sony Music. While some industry insiders blame the album's demise on Jackson's waning star power, his fans have alleged that Sony failed to promote it.
Jackson's producer, Rodney Jerkins, questions whether enough was done by either side.
"I think it's at a stalemate because there is no promotion, there is no video. If there's nothing to promote or see, how can you sell records?" he said.
"Invincible," which was five years in the making and cost several million dollars to produce, debuted in October to mostly mediocre reviews. But it sold approximately 366,000 copies in its first week to debut at No. 1.
Its first single, "You Rock My World," was a Top 10 hit but got lukewarm reception on the radio. Still, the album was doing well when a second single, "Butterflies," was released to radio and became a strong R&B hit.
But no video was released for "Butterflies," and after that the album continued its slide down the charts. So far, it has sold about 5 million copies worldwide.
Jackson's management declined the AP's requests for comment. A representative for Sony said on condition of anonymity: "We're proud of the work we've done in marketing and promoting the record worldwide."
Many in the industry declined to comment on the record about the Jackson album — a testament, perhaps, to the clout he still has.
His fans have suggested that Sony wanted the album to fail. The theory goes that Jackson owes the label tens of millions of dollars in outstanding loans, and if he failed to make enough to pay them off, Sony might try to take over the joint-publishing company it owns with him, Sony/ATV Music. That company owns the lucrative Beatles catalog that Jackson bought in the 1980s.
The Michael Jackson Fan Club is planning a protest at Sony's New York headquarters on July 6, claiming Sony "is not promoting 'Invincible' in an attempt to make it financially difficult for Mr. Jackson to recoup the cost of making this album," according to a news release.
Last week, the Daily News cited an unidentified "executive" as saying Jackson owed Sony $200 million. Jackson responded angrily: "For Sony to make a false claim that I owe them $200 million is outrageous and offensive," he said in a statement.
Sony said it had never issued such a statement and was "baffled" by his comments.
Some insiders say that even if Jackson did owe millions, his recording contract and joint publishing agreement are separate, and his share of Sony/ATV Music is safe. Some say Jackson is encouraging the rumors in hopes of getting a better contract at another label.
Jackson has one of the most lucrative contracts in the music industry. Given the industry's current downturn, it's questionable whether he could get such a deal elsewhere — even with the best-selling album of all time, "Thriller," and other multi-platinum discs to his credit.
"It's a situation where he would like to exit gracefully," said one industry source who requested anonymity.
Although only one video was made for "Invincible," industry sources say Sony spent about $25 million to promote it. Jackson, for his part, did the Madison Square Garden anniversary concerts, which were boiled down to a successful CBS television special.
But the reclusive star did only a handful of interviews, and interviewers were dissuaded from asking about his penchant for plastic surgery and the other eccentricities that have created his bizarre image.
Jackson has performed a few times since the album's release — including the "American Bandstand" anniversary special on ABC and a Democratic fund-raiser at the Apollo Theater — but he sang only old hits, and nothing from "Invincible."
He is among the honorees at Thursday's Songwriters Hall of Fame awards in New York, but it was unclear if he would show up.
Kenneth "Babyface" Edmonds, the Grammy-winning entertainer who co-wrote one song on "Invincible," said of the disc's publicity: "There was obviously some rift there that stopped either party from continuing. We don't know what it could have done with the proper campaign."